We have quite the month coming up for the Adena Cafeteria! March starts off with Dr. Suess week, and we have some fun meals planned for our Elementary students! We have St. Patrick's day ( a day early) and we will sneak in a little something for Pi day.This is also National Nutrition Month and we are going to Eat Our Way Through the Alaphabet! So, if your student comes home and tells you about something new they tried at lunch or had a sample of, this is why. We are going to try and find some local food, some exotic food and anything that we are lucky enough to find that starts with "x" lol! We also have the Cincinnati Reds Baseball Opener on March 26. The GREAT news about this is that the Cincinnati Reds have donated tickets to us. Any student that buys a lunch tray will be eligible to enter their name in a drawing for the tickets, After our "Opener Lunch" we will have a drawing and announce the winner! So, come on down to the cafeteria and enjoy everything we have going on!

We have four wrestlers off to districts next weekend at Heath High School! Dalton Metzger, Garrett Simmons, and Isaac Gray all finished second in their weight classes to advance! Zach Seymour placed 5th to advance as an alternate.

A message for high school students: Tickets for the 2020 Informal/Formal Dance can be purchased at tonight's parent/teacher conferences from 4:00 p.m. to 7:30 p.m. They can also be purchased at the door on Saturday night. The dance is from 7-9 p.m. for high school students. Permission forms must be signed before purchasing a ticket. Ticket cost is $5. A reminder that the College Credit Plus meeting is tonight from 6-7 p.m. in the auditeria. Also, we were unable to get enough student participation for a pep bus for Sunday.

We will proceed with Parent-Teacher Conferences this evening as planned. If road conditions should somehow not permit safe travel by this afternoon we will send an update at 2:00. Thank you!

ADENA LOCAL SCHOOLS WILL BE ON A 2-HOUR DELAY FEBRUARY 27th. WE WILL KEEP YOU UPDATED AS WE DETERMINE OUR STATUS FOR THE REMAINDER OF THE DAY.

A reminder to high school students that our Senior Class has organized a Winter Informal/Formal Dance for this Saturday from 7 to 9 p.m. in the auditeria. Please see Mrs. Lewis to buy tickets. You must have your dance permission form turned in and signed by a parent to buy a ticket. Ticket cost is $5. Tickets can be purchased at the door if your signed permission slip is in hand.

We brought a little bit of New Orleans to Frankfort. For our Mardi Gras Lunch we had Dirty Rice, Collard Greens, Cheese Grits, Corn on the Cob, Fruit, Cornbread and King Cake. With Zydeco music too!! Our Ladies had a great time serving it and we hope everyone enjoyed it!!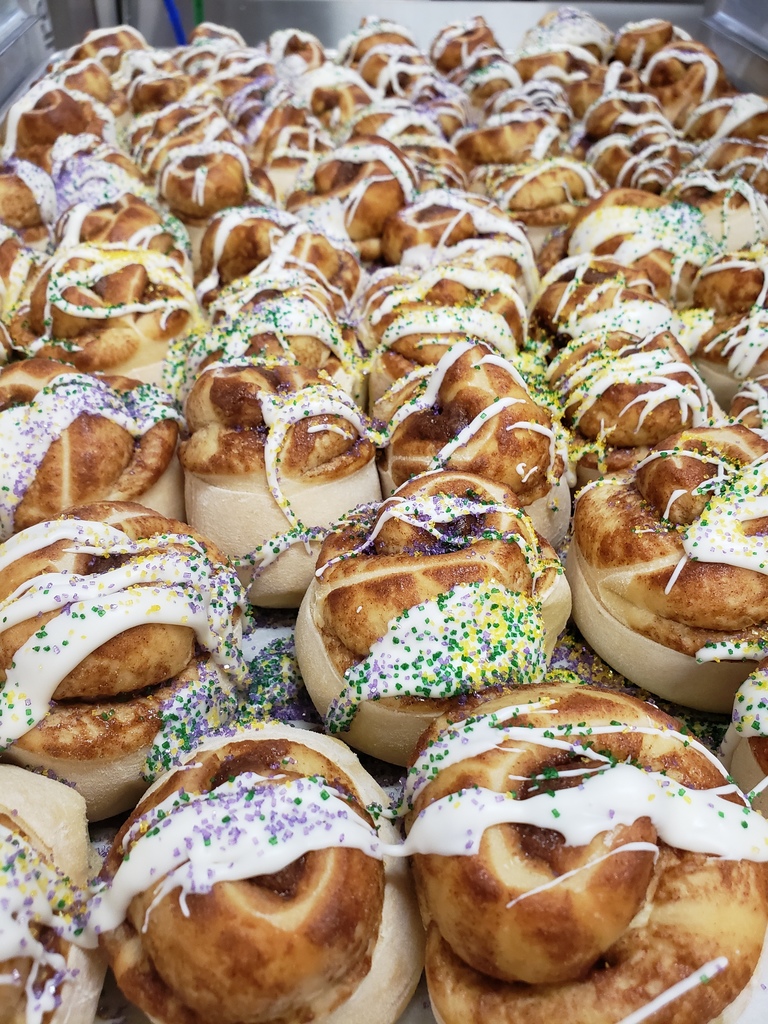 Tickets for the boys' basketball tournament game against Zane Trace can be purchased at the gate or online. Tickets are not sold at the school. Tickets at the gate cost $6. Here is the link to order online: ohsaa.org/tickets Online ticket cost: $5. There is a processing fee of $1.49 per ticket.

Parent/Teacher Conferences are scheduled for this Thursday, February 27th from 4:00 p.m. to 7:30 p.m. and on Friday from 8:00 a.m. to noon. There is no school for students on Friday. There is a meeting for students interested in college credit plus classes for next school year at 6:00 p.m. on Thursday in the auditeria.

Division III Sectional Champs! Final Adena 53 Alexander 41 Next game: Div.III District Semi-Final Opponent: Zane Trace Date & Time: Sunday, March 1st at 5:30 p.m. Location: The Convocation Center on the campus of Ohio University. Go Warriors!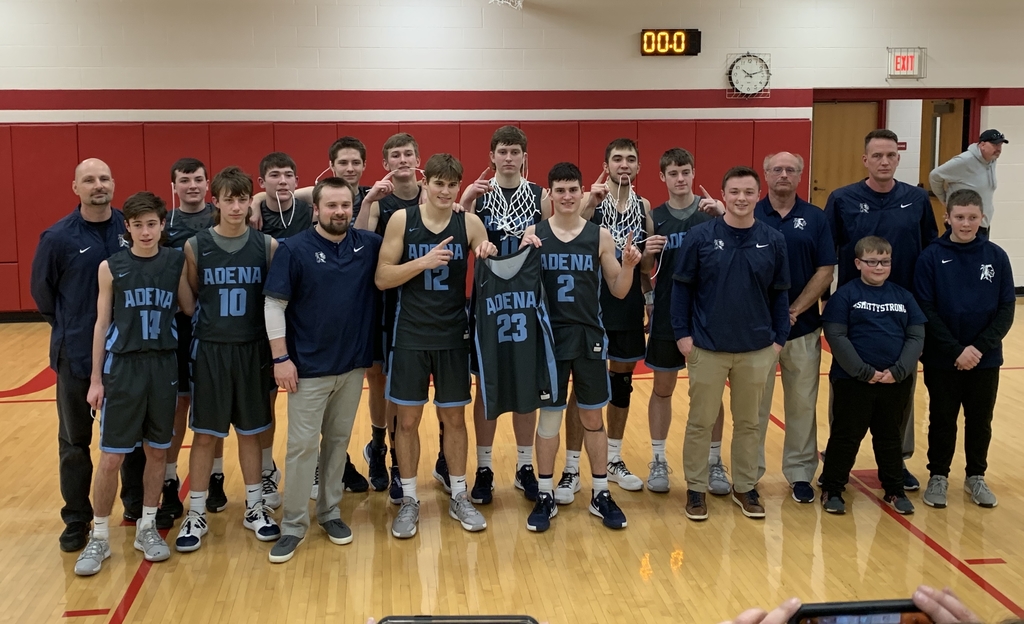 Students, staff, parents and all community members can actively watch the Adena E-Warriors compete at the following link: twitch.tv/Adena_ESports The service should be set up and running properly for our match on March 5th. Matches can be viewed on iPhone, Android, PS4/Xbox One Game Consoles, or Windows 10 PC via the Twitch app. Matches can also be watched through a web browser on PC/Mac, Amazon FireTV Device, Apple TV device, and some Smart TV's. Once you have gone to the link, you can sign in if you have a Twitch account or sign up for a Twitch account and become a follower of the team. Following the team will allow you to receive notifications when the team goes live. Twitch is a free service for basic users and requires no cost to view and support our team. Below is the scheduled match times for the Spring 2020 Season: Overwatch: Tuesday at approximately 3:45pm (Week of March 9th - April 27th) Rocket League OR Super Smash Bros. Ultimate: Wednesday at approximately 3:45pm (Week of March 9th - April 27th) Smite: Thursday at 4pm (February 6th - April 16th) Practices will occasionally be aired to make adjustments to the stream and get everything running efficiently. Rocket League and Super Smash Bros. Ultimate will be rotated each week this season due to both being scheduled at the same time.

Division III Boys' Basketball Sectional Championship Information Opponent: Alexander Game time: Tomorrow night at 8:30 p.m. Location: Jackson High School The gym will be cleared after the first game tomorrow night. There is a parking fee of $3. Go Warriors!

We have experienced an apparent software glitch in our active shooter alarm system resulting in a lockdown sequence. All is well and there is no threat. We are currently in contact with the software company to work on correcting and/or preventing another occurrence.


Our wrestling team finished third at the SVC meet and had three individuals claim SVC titles in their weight class! Results: Garrett Simmons 1st at 132lbs Isaac Gray 1st at 152lbs Dalton Metzger 1st at 160lbs Chase Knisley 3rd at 138lbs Zach Seymour 4th at 126lbs Isaac Gray is a two-time SVC champion and Dalton Metzger claimed his third SVC title!

A great event for a great cause. Come out and support our Warriors!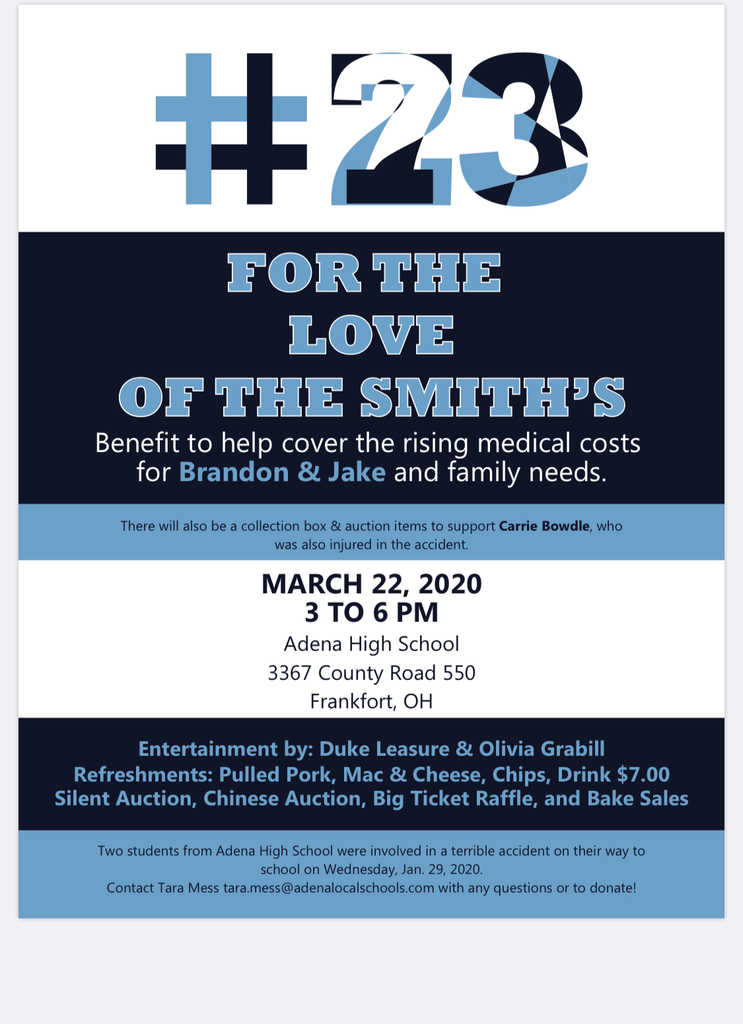 Current weather forecasts indicate potential for lowland flooding tomorrow. Please be alert to weather conditions and the possible disruption of the school schedule to ensure buses can deliver students home safely before roadways become impassable. Remember, a bus is not allowed to drive through a roadway under water even if it is only an inch deep. Hang in there- spring is just around the corner!

Huntington will be hosting an open cornhole tournament immediately following the varsity boys basketball game on Saturday, February 15 vs. Adena. The tournament will be held in the Huntington Middle School Gym. The tournament is open to high school students and adults from either community. Entry for the tournament is $10.00 per player ($20.00 per team). If you do not have a teammate to sign up with please let the organizers know at the time you sign up. Every effort will be made to find you a partner to play with. There will be a prize cash amount for the winners of the tournament. The prize amount will be determined the night of the tournament. The proceeds from tournament entry will be donated to the Smith family to help cover rising medical costs or family needs while both boys (Brandon and Jacob) are hospitalized. Sign-ups will take place in the lobby outside the Huntington High School Gym starting at 5:30 and concluding at the end of the third quarter of the varsity boys game. The tournament will be single elimination. Boards and cornhole bags will be provided. More information will be provided closer to the day of the tournament.

Adena Local Schools now has Twitter. Follow us at @adenalocal

A short while ago a student reported a brief message written on a stall wall with word bombs written under it. As mandated, we followed protocol and notified law enforcement immediately. Dogs were brought over to sweep the building. Nothing was found. Students are now free to go about their day as usual. We appreciate the prompt response from our Sheriff's department. Also, thanks to Pickaway County Sheriff for their assistance as well! It was great to see our students knowing to report a potential threat- well done! We want to remind all students our counseling services are available to everyone. If you feel frustrated, isolated or hopeless there is help right here in the building for you. Just ask. Parents- your children and their safety are always of highest priority for us. Let's continue to work together to help our kids grow up healthy, happy and strong! John Balzer, Superintendent