Here is a reminder that Adena Elementary Spring Picture Day is scheduled for Tuesday, April 19th!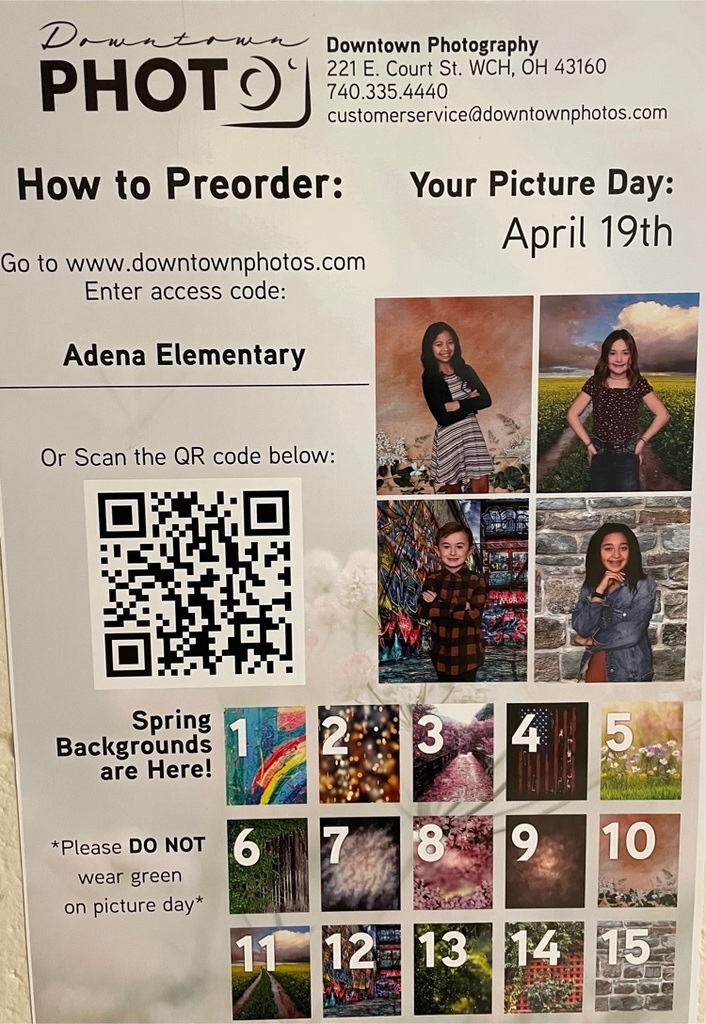 The members of our National Honor Society teamed up with the Easter Bunny today and treated our kindergarten students to an Easter Egg Hunt!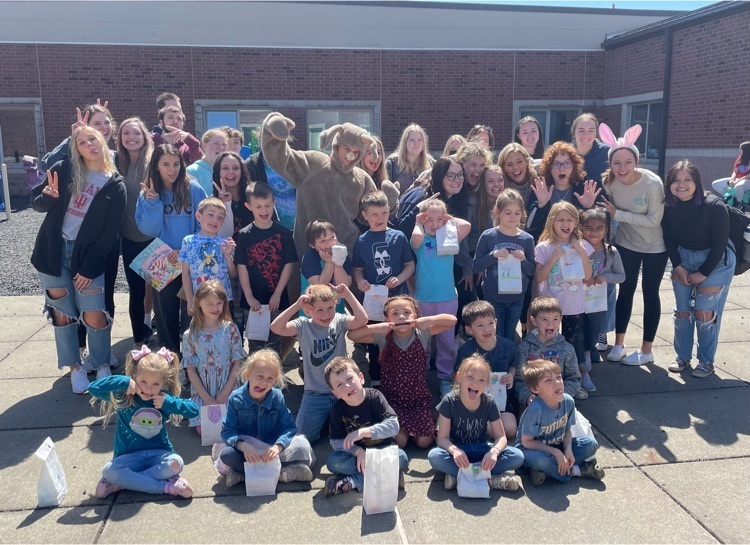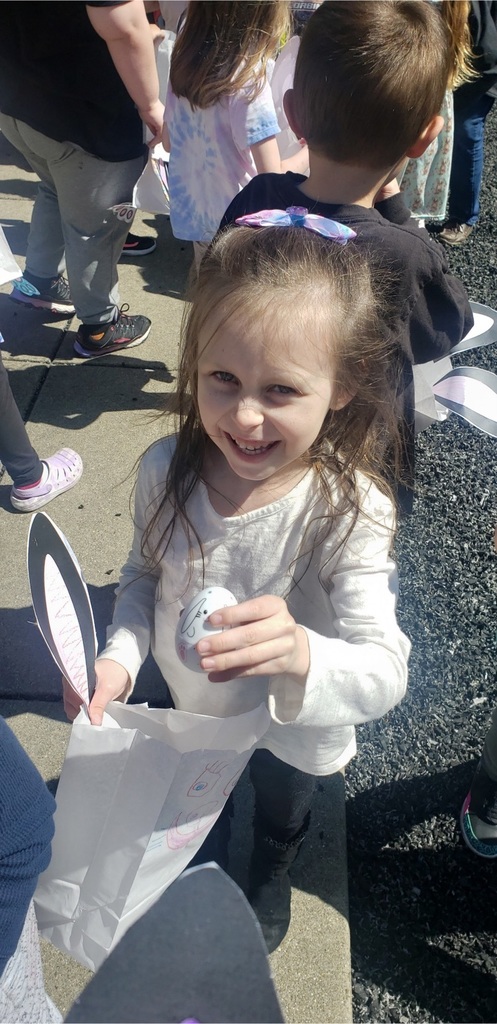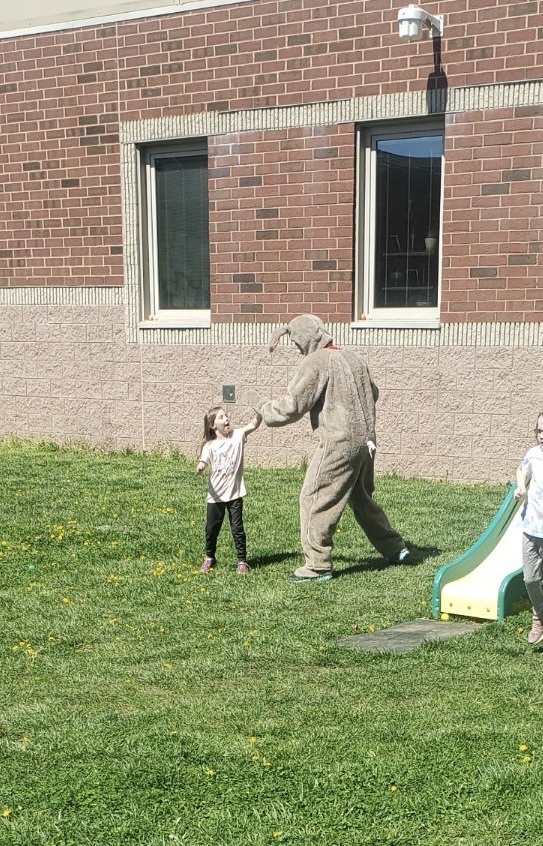 Adena Middle School Reminders: No school Friday (4/15) or Monday (4/18). State testing for math starts next Tuesday please make sue students charge their Chromebooks before returning to school. Also, there will be a two hour release on Friday (4/22). Enjoy your Spring Break!

Adena Elementary Newsletter, Issue 31 Here is a reminder that students will be on Spring Break from Friday, April 15th thru Monday, April 18th. School resumes on Tuesday, April 19th. Spring Picture Day is on Tuesday, April 19th. There will be no order forms coming home this year. Please go on
www.downtownphotos.com
and use event code: Adena Elementary. We have an early dismissal next Friday, April 22 at 12:45 p.m. Adena Local Schools is a checkpoint for the Buck Fifty Race and the race begins at 1:00 p.m. School will not be in session for students on May 3. The reason for this change is because Adena Local Schools is a polling location for the next election.
https://docs.google.com/document/d/1tANZMyURFeRsTU-iq10rjPx5I34MAZ9D7B7bwUY8lrY/edit?usp=sharing
Have a great Spring Break! Josh Jones Elementary Principal Adena Local Schools

ATTENTION 10TH/11TH GRADE PARENTS: On Tuesday, April 19, our Adena High School sophomore and junior students will be participating in ReDo Day/Be the Difference. This is a powerful, high-energy program in which student and adult participants are guided through a series of experiential learning processes. The overall goals of the program are to embrace diversity; increase personal power and self-esteem; to shift negative peer pressure to positive peer support; and to eliminate the acceptability of bullying, violence, and all forms of oppression. The program is designed to unite students with members of the school and community and to empower them to carry forth the message of respect and caring for all back to the greater school community. ReDo Day/Be The Difference is brought to us from Changepoint. More information can be found @ thechangepoint.com. We will be doing reverse permission slips for this day. If you do not want your student to participate in this event, please send a note to school excusing them from the event. If you have questions about ReDo Day, please contact the Adena High School office at 740-998-5293.

Here is a sneak peak at our new playground. The project is complete and now open to all students! Thank you to the Adena Local Schools Board of Education and the Adena PTO for making this happen for our students.

Adena Elementary Newsletter, Issue 30 Next week is our Spring Book Fair! Students will have an opportunity to find that book they have been looking for from April 11th thru April 14th. The book fair is set up in our library. The new section of our playground is still closed, but could be open to our students by early next week! A reminder that our Spring Break is Friday, April 15th thru Monday, April 18th.
https://docs.google.com/document/d/11GL0Kc3CBVRUnPvJL28_xR9mFrNdgnR5qB4CSPTes0Q/edit?usp=sharing
Josh Jones Elementary Principal Adena Local Schools

Adena High School Prom Update: Theme: A Midsummer Dream Date: Saturday, April 30th Location: High School Gymnasium Time: Dinner begins at 7:00 p.m. The dance will last until 10 p.m. Grand March begins at 6:00 p.m in the high school gymnasium. Admission: Tickets go on sale Monday, April 11th in the high school office. Ticket Cost: $15 MADE Member, $20 Non-Made Member Tickets must be purchased by the end of the day on Monday, April 25th. Dance permission forms need to be turned in to purchase a ticket. Permission forms are available in the high school office. Mears Photography picture packets will be given out with the purchase of a ticket. After Prom will take place at Triple Crown from 11 p.m to 1 a.m. Admission to After Prom is $15 at the entrance.

Adena Local Schools will have an early release at 12:45 p.m. on Friday, April 22nd. The reason for the early dismissal is because Adena Local Schools is a checkpoint for The Buck Fifty Race that begins at 1:00 p.m. on Friday, April 22nd.

Adena Elementary Newsletter, Issue 29 Our third and fourth grade students will be taking the ELA portion of their state assessment next week. Our third grade students take their assessment on Monday, April 4th and Tuesday, April 5th. Then our fourth grade students will be tested on Wednesday, April 5th and Thursday, April 6th. All of our Warriors need to come ready to do their best!
https://docs.google.com/document/d/1A51OI9SCiC7EbGnO_s_XpgJLwKJsINUL33bbI1ctF-8/edit?usp=sharing
Have a good weekend, Josh Jones Elementary Principal Adena Local Schools

The football team would like to give you the opportunity to support the program by buying some high quality apparel. Click on the link below if you are interested. Thank you for supporting our TEAM and community!
https://stores.inksoft.com/WS68391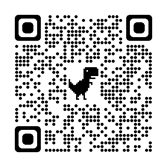 Our second graders traveled to Shawnee State University today for a fun educational experience! They got to watch , "Matilda, The Musical". This musical was put on by the Portsmouth Area Arts Council & Children's Theatre. Our second grade teachers will now help each student make a graphic organizer that compares the book and the musical of Matilda. Great job, second grade staff!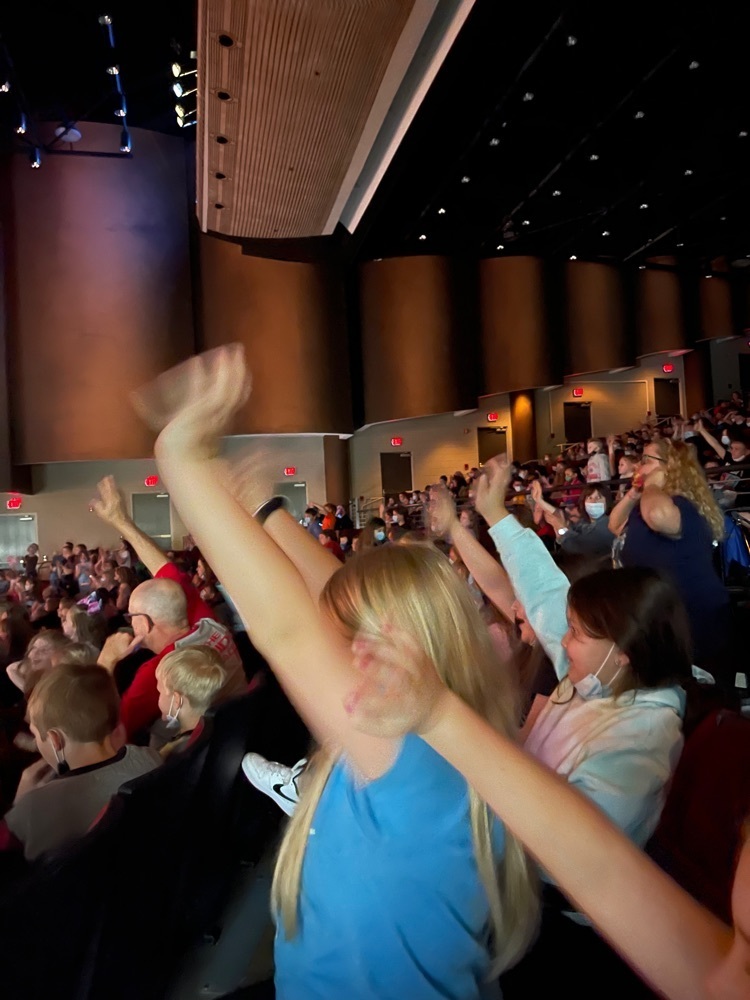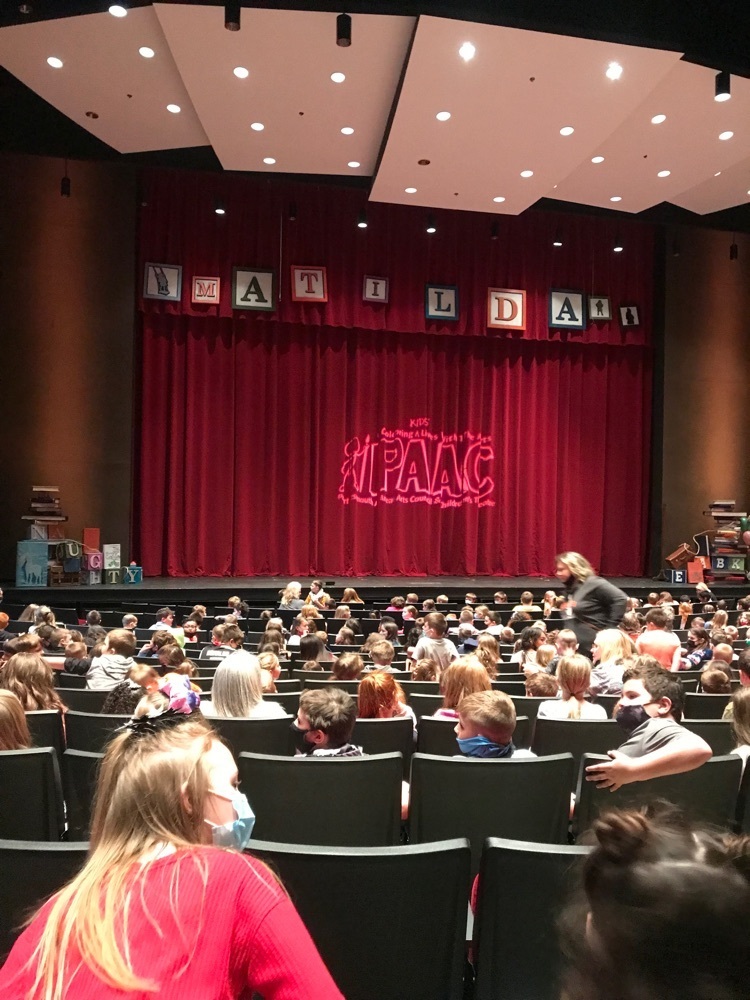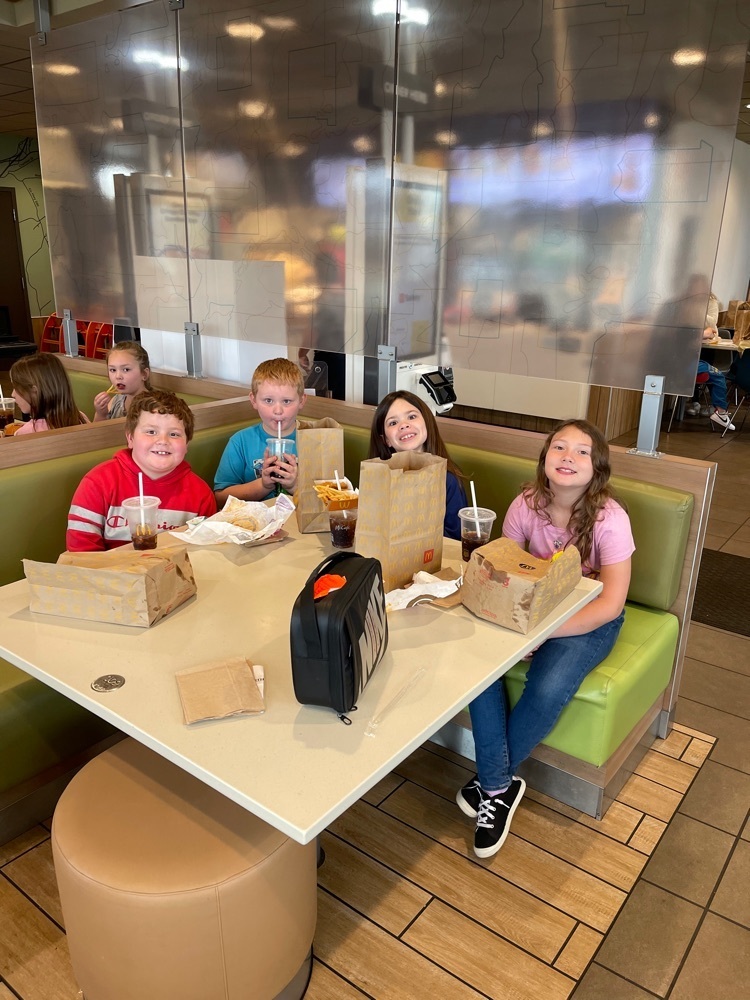 Meet Takeo, a therapy dog. Takeo specializes in making students smile. Every Wednesday, Takeo has been showing up to classrooms , spending time with smaller groups of students, and doing exactly what he has been trained to do. Positively impacting a student's day.

Adena High School graduate, Brandon Smith, returned and made a stop at Adena Elementary today. Mr. Smith came to meet his pen pals in Mrs. Bryans class that have been giving him encouragement and support while he serves our country as a member of the U.S. Air Force. Mrs. Bryans second grade classroom have been writing to Mr. Smith since December. The students were excited to finally get to meet their pen pal and speak to him in person. Their pen pal was equally excited.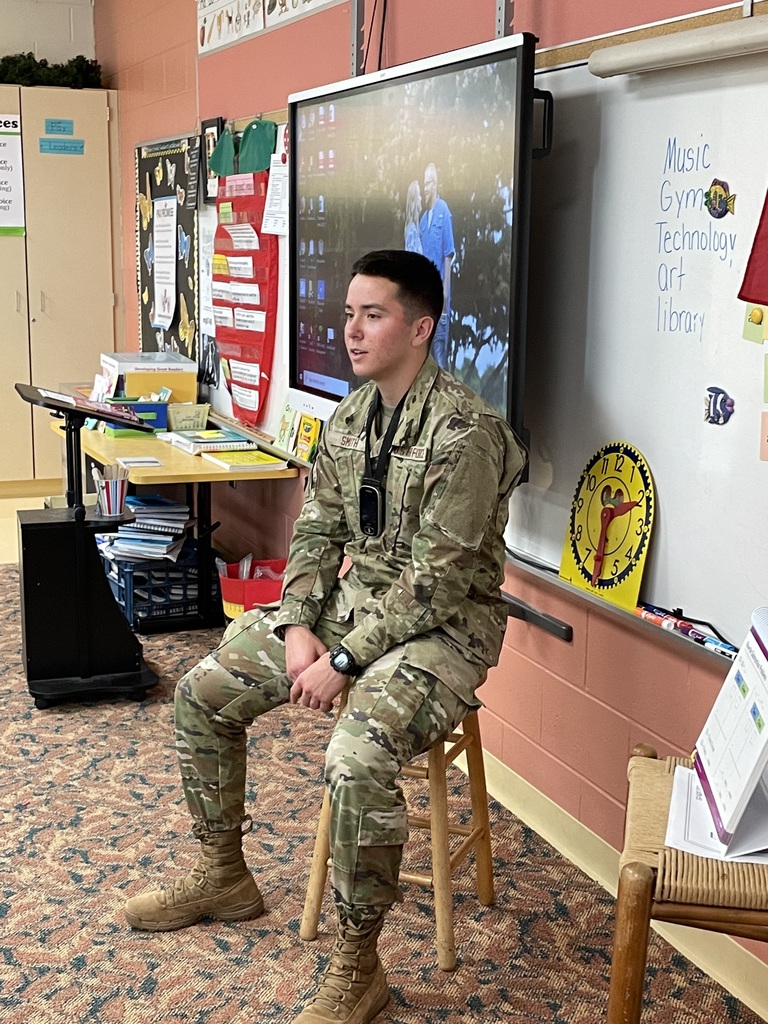 PAX is the PBIS Tier I behavior intervention program that our elementary uses daily. PAX teaches students to learn self-management skills that promote a peaceful and productive learning environment. PAX stands for Peace, Productivity, Health and Happiness. In this picture, you see a group of students celebrating the fact that one of their classmates met her goal. In this picture you see happiness, positive mental health, peace, and the celebration over one's productivity. A lot of student's trying to be PAX leaders. A good sight to see.


Adena Warrior Softball Parking Update: All spectators attending an Adena Warrior softball game need to please park in the paved staff parking lot behind the school. The concrete parking lot next to the softball concession stand is a handicap parking area only. The grassy area next to the softball field is not to be used for parking. The private drive next to the softball field is also not to be used by anyone, except for the owners of the drive. Thank you for your cooperation. Go Warriors!

This is a reminder that our March Break begins tomorrow. Adena Local Schools will not be in session from Friday, March 18 thru Monday, March 21. Classes resume on Tuesday, March 22. Today marks the end of the third nine weeks. The third nine weeks grade cards will be released on Friday, March 25th. We hope all of our Warriors enjoy a long weekend and come back ready for the fourth nine weeks! Josh Jones Elementary Principal Adena Local Schools